60788
177877
24069
60752
12241
12231
199227
25075
199229
243639
56394
174850
24461
4008
193908
4714
514413
514368
514359
Confetti for the big moment!
Pop into the new year with canons & confetti
Shop all confetti
Tableware
Get the table ready with a fantastic range of cups, plates & Napkins
Shop all tableware
New Years Eve Balloons
An essential when setting up your party!
Shop all balloons
3294
1861
3408
10287
22171
140928
162910
14763
338
3852
Drinks on you!
Get the first round with our wide range of alcohol!
Shop all alcohol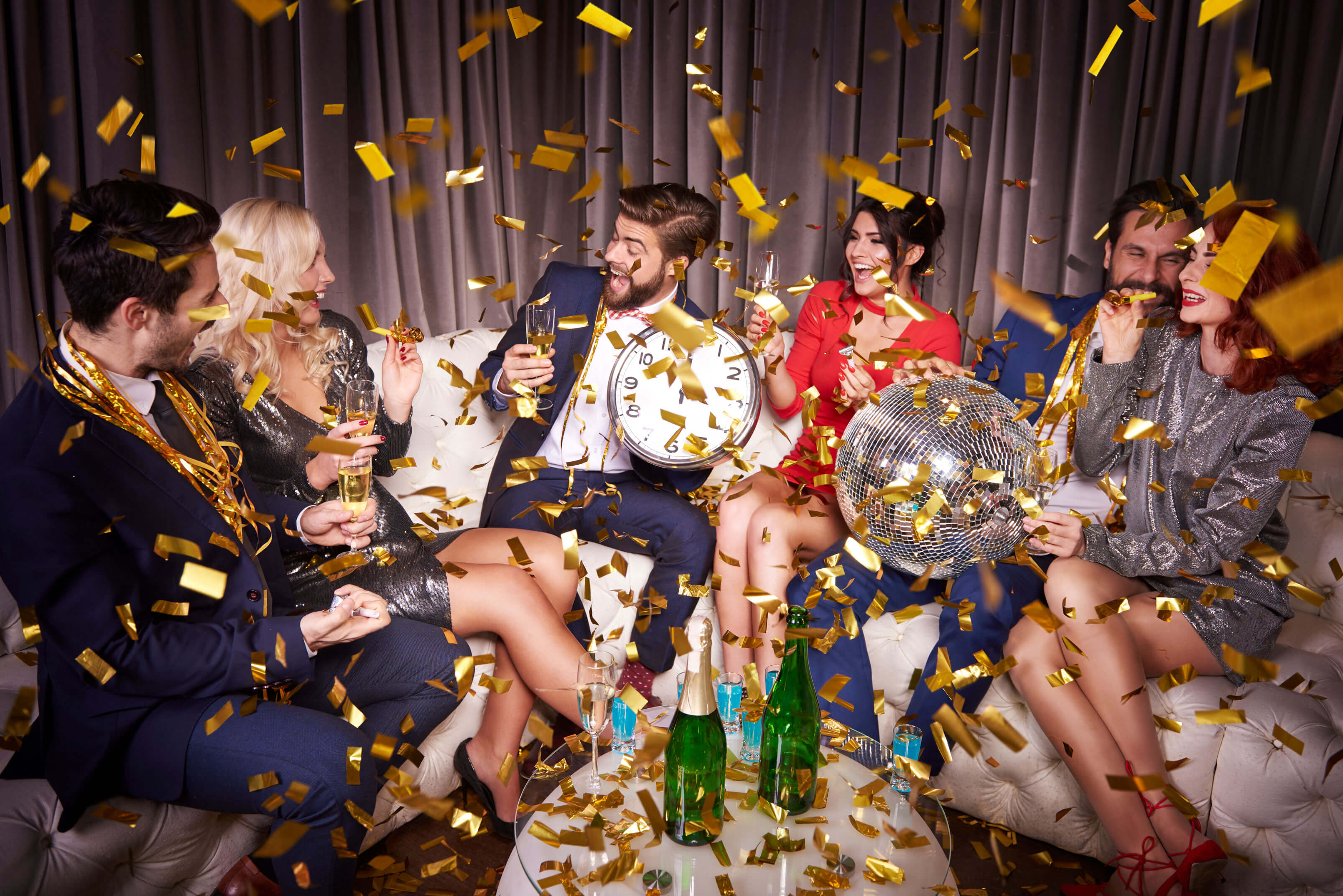 Accessories
Browse your essential party accessories
Shop all accessories
Inflatables
Nothing shouts party like a giant inflatable bottle!
Shop all inflatables
25074
177846
60789
53924
55312
4008
60758
24283
25070
52876
54984
53924
12083

When it comes to New Years Eve celebrations we have everything you need to make the start of the new year go with a swing. If you're hosting a party we have Gold Happy New Year Paper Cups for your guests to drink their bubbly from and to decorate your venue we can provide you with Happy New Year balloon foil bunting.

For party hats we have a great selection to choose from including cone hats, silver tinsel hats, gold cone hats, foil party top hats as well as assorted shaped and colour party hats.

When it comes to that special moment at midnight New Years Eve we have paper trumpets for you and your guests to make a loud noise as well as 20cm and 80cm confetti cannons to make a boom and cover all your guests with confetti. Browse our New Years Eve category to see what we have to make your party a success.