Here at the Cazaar certified partners page we have provided a list of the current reputable stores featured on the Cazaar marketplace.
I Love Fancy Dress
I love Fancy Dress began as a family run business with a retail background. We pride ourselves on quality costumes at extremely competitive prices and always aim to bring unique products to the fancy dress market that will have you eager to party all year round. We offer Fancy Dress costumes for all kinds of events including Christmas, Halloween, Oktoberfest, World Book Day, Red Nose Day, School Nativities and Stag Dos.
Visit Website
The Creative Collection
Creative Collection Company is a Family business, established in 1994. Founded to manufacture Tinsel Garland, Creative Collection is now an Importer and Distributor of all categories of Party and Festive items. Creative Collection uses the web site to present and sell this vast range of approx 4,000 items, the range is varied and different to any other supplier in the uk.
Visit Website
Yappie Dogs
Founded in April 2016 and based in Essex, U.K. YappieDogs is a registered and family run business which stocks balloon dogs ornaments made of resin with a shiny metallic finish. Our products have a very artistic approach and would be a perfect present for any dog/artist/sculpture lover. We have a very high standard of work and ensure customer satisfaction is a priority. Everyone here at YappieDogs are dog lovers and have a passion for unique items, so we combined both our passions and made it into one.
Visit Website
Shock Wheelz
Take your scooter game to the next level with our range of electric scooters for adults. Enjoy a battery-powered boost as you scoot, with 3 different styles to choose from the Go, Pro & Pro-Max. Perfect for adrenaline junkies. All of our Electric Scooters have a maximum load capacity of 110kg making them ideal for Adults and their LED headlights will guide you on your way during the nighttime.
Visit Website
Luck & Luck
Planning a party or wedding? We have helped thousands of customers, making party planning fun and easy with our beautiful range of wedding and party supplies, balloons, decorations and for those of you with a creative flair, ribbons, tags, washi paper tape and stickers to get your DIY wedding and party ideas come to fruition. We have created an online treasure trove of handpicked products and a wealth of unique ideas to craft, accessorise, decorate and stylise weddings, birthdays and Christmas.
Visit Website
Furry Planet
Furry Planet was started in 2019 as 2 ranges of soft toys. One range being traditional Animal Soft toys and the other range are Worry Yummys, a selection of soft toys to help Children with their anxieties. Children write down or draw a picture of what's upsetting them and put it into the toy's mouth, which is then zipped shut — banishing their worries. Worry Yummys are recommended by psychologists and teachers to act as a waste bin for the fears, troubles and woes that Children don't always tell their parents about.
Visit Website
Urban Reaper Clothing
Urban Reaper Clothing Company takes inspiration from street culture including skateboarding & graffiti, while fusing it with a modern take on classic pop culture images. All of our clothing is made using sustainable, ethical manufacturing processes and printed using environmentally friendly inks. We offer our customers quality printed T-Shirts, Hoodies, Baseball Tees, Beanie Hats as well as Tote Bags.
Visit Website
Brainbox Candy
Less dull, more fun! Life is way too short for boring. At Brainbox Candy, we have dedicated 10 years of our lives to help lovely people like you (yes YOU!) brighten someone else's day with Birthday Cards, Funny Greeting Cards, Rude Greeting Cards, Gifts, Cards for Occasions, Kids Birthday Cards, Gift Wrap, Modern Toss Cards & Gifts, David Shrigley Cards & Gifts and much more.
Visit Website
Eid Party
We are an Eid & Ramadan Celebration Supplier. Everything we do is focused on satisfying the changing and growing needs of our community. Eidparty.co.uk is a family business based in East London that has been inspiring families to spread the message and joy of Eid since 2017. At the time we found there were no options for party supplies and decorations for the Blessed Month. This made hosting a stylish and affordable Eid celebration a real challenge so we decided to do it ourselves!
Visit Website
Posted Sweets
Posted Sweets is a top UK based online sweet shop. We stock a huge range of pick and mix sweets, traditional sweets, retro sweets and American candy. For special occasions we offer a range of Sweet Hampers, customisable Sweet Hampers and Sweet Jars. We have sweets from the 1960's, 1970's, 1980's, 1990's & all of the modern day sweets. It's not always easy to find a sweet shop near you and in recent years the internet has boomed with more and more people buying candy online. We deliver sweets across the UK and beyond! We are your number one stop for pick & mix delivery.
Visit Website
Cellar Wine Shop
We stock thousands of different wine and spirit products and deliver all over the UK on a next working day delivery. We offer premium wines and spirits from around the world! We hold large stocks of fantastic wine including the award winning Whispering Angel and other top French producers as well as exciting new products such as the stunning Pinaq Liqueurs. We also offer Wine gifting and supply for private and corporate events.
Visit Website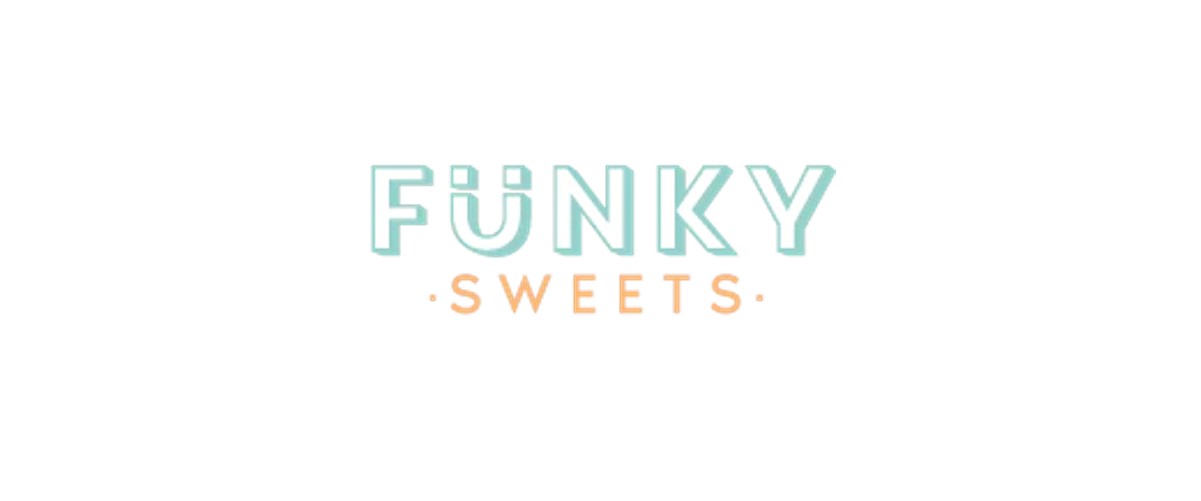 Funky Sweets
Make your next occasion, Funky Sweet! With bags ranging from 250G to 4KG - our pick and mix selections are perfect for sharing with family or friends! Each bag contains all your favourite sweets such as strawberries, teeth, cola bottles and much more! We offer sweets from some of the world's biggest sweet brands including Haribo, Swizzels, Hannah's, Cadbury, Vidal, Candy Land, Galaxy and Maoam.
Visit Website