As we come to the end of summer, there's a great ambiance which fills the air when the sun begins to set during the late evenings. Why not take advantage of this enchanting time by creating a warm and welcoming atmosphere in your outdoor space. Welcome to the world of fire pits. Fire pits are an essential addition which not only transforms your patio area into an oasis but also allows you to become the ultimate host for unforgettable gatherings. Join us in exploring the captivating benefits of owning a fire pit and how it can turn the late summer evenings into much loved memories.
1. Unmatched Ambiance
Just imagine yourself surrounded by the welcoming glow of dancing flames, with the stars twinkling overhead, and the crackling sound of the wood as it burns in your own fire pit. They create a cozy atmosphere which people are drawn to, encouraging heartwarming conversation and cherished moments. Whether you're enjoying a quiet evening with your loved ones or hosting a gathering with close friends you can enjoy the unparalleled ambiance and mesmerising glow created by a fire pit..
2. Extended Outdoor Living
There's no need to limit your enjoyment of the outdoors to just daytime. With a fire pit you are able to extend your outdoor living well into the night. When the temperature drops after sunset, enjoy the comforting warmth of the fire which will keep everyone cozy and comfortable. You can enjoy roasting marshmallows, sharing stories or simply stargazing around your fire. These are the kind of experiences which turn a regular evening into a magical one. We have a range of fire pits which vary in size and style, perfect for complementing your outdoor decor.
3. Year-Round Entertainment
You can keep the fun going after the summer says goodbye. A fire pit gives you year round entertainment, and allows you to relish the outdoors during the cooler months. Why not gather round the fire pit on crisp autumn evenings, enjoy the festive spirit during the Christmas holidays, or you could even welcome the first signs of spring in your outdoor sanctuary. A fire pit isn't just for summer, it's a lifelong source of joy and bonding, making cherished memories with your friends and family throughout the year.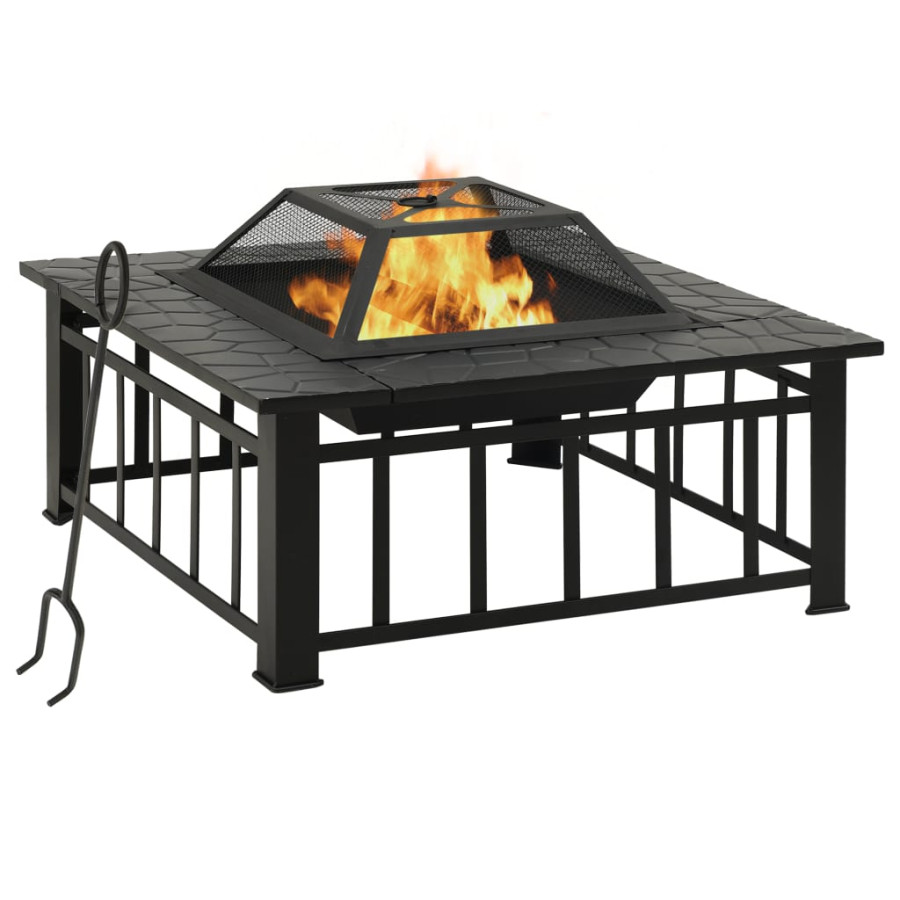 4. Sensational Social Hub
Become the envy of your friends and neighbours as you transform your patio area into the best social hub. A fire pit gives you the ideal setting for hosting gatherings, from chilled BBQ nights to wine and cheese soirees. The warmth of the fire from a fire pit naturally draws people together, creating a sense of camaraderie and connection. Raise your entertaining game and become the go-to destination for incredible evenings which leave everyone.
5. Enhanced Convenience
Improve your garden experience with the convenience of a carefully designed fire pit. Our range offers you the perfect blend of style and functionality, providing you with a captivating focal point which will enhance your property's allure. Our fire pits not only create a welcoming ambiance but they also give you the flexibility to position them wherever you desire. Whether you're adjusting your patio's layout or looking to transform your garden's ambiance, our fire pits are the perfect solution.
Conclusion
Imagine yourself creating memories that last a lifetime every late weekend summer evening. With a fire pit this becomes a reality. The undeniable charm, the warm ambiance, and the joy of sharing special moments with friends and family - it's all within your grasp. So, why wait? Transform your outdoor space into an oasis of enchantment. Let the fire pit be your guiding light into a world of warmth and connection. Invest in a fire pit today and ignite your outdoor social flames.
View our Fire Pits range